Kids & Company Reveals Fresh Menu for Summertime to Encourage Children's Healthy Eating Habits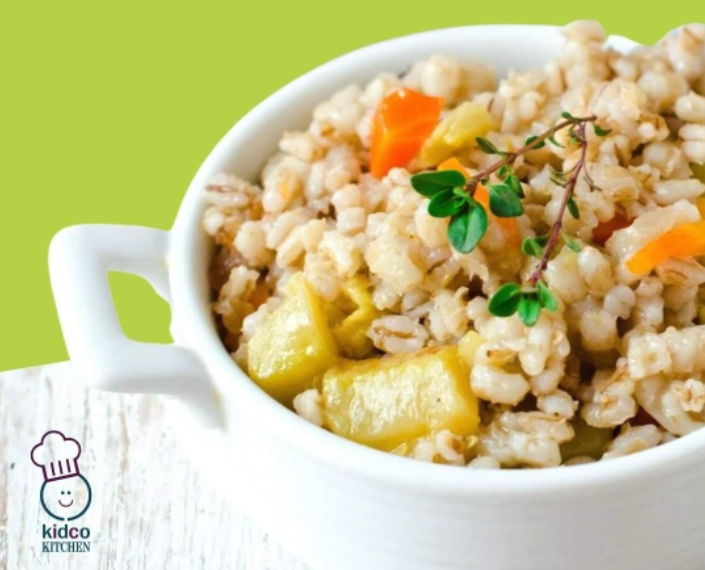 Kids & Company, the leading provider of corporate-sponsored child care in Canada, revealed its summer menu today for its thousands of children across Canada and the U.S. The summer menu includes seasonal foods such as Chicken Souvlaki, Rainbow Berry Bar and Hip Hawaiian Fish. 
Kids & Company prides itself on its commitment to teaching children healthy eating habits from a young age. The Kidco Kitchen achieves this by creating seasonal menus that surpass the Canada Food Guide for morning and afternoon snacks, to a hot healthy lunch, to a grab-n'-go snack that transitions the children on their way home. 
Kids & Company's Chief Food Ambassador Chef Lisa Ruscica has incorporated seasonal ingredients, such as dill, peaches and corn, into the summer menu items. 
"Our summer menu continues to serve children new, diverse and healthy foods to create a love and appreciation of food," Chef Ruscica said. "I have been serving Kids & Company children for the past nine years with thoughtful, sophisticated menus. The children not only eat up the fresh, real ingredients we put into every meal — they love it!"
Family style dining is also a pillar of the Kidco Kitchen. Family style dining empowers children to make their own food choices and creates pride of ownership in the decisions. It also encourages socialization and fine motor skill development. During COVID, Kids & Company has paused family style dining, but hopes to be able to implement it again soon and encourages families to incorporate it at home.
"A healthy lifestyle is as essential to a child's development as learning their ABCs," Kids & Company CEO and founder Victoria Sopik said. "Chef Lisa's commitment to the Kidco Kitchen's summer menu and all our menus shows how serious Kids & Company is about giving your child a healthy start."
Media