Kids & Company Launches Canada's First Child Care Facility for Women Recovering from Addiction with Edgewood Treatment Centre
Ribbon Cutting Ceremony and Open House to Celebrate Program Launch, Nanaimo Mayor Leonard Krog to Attend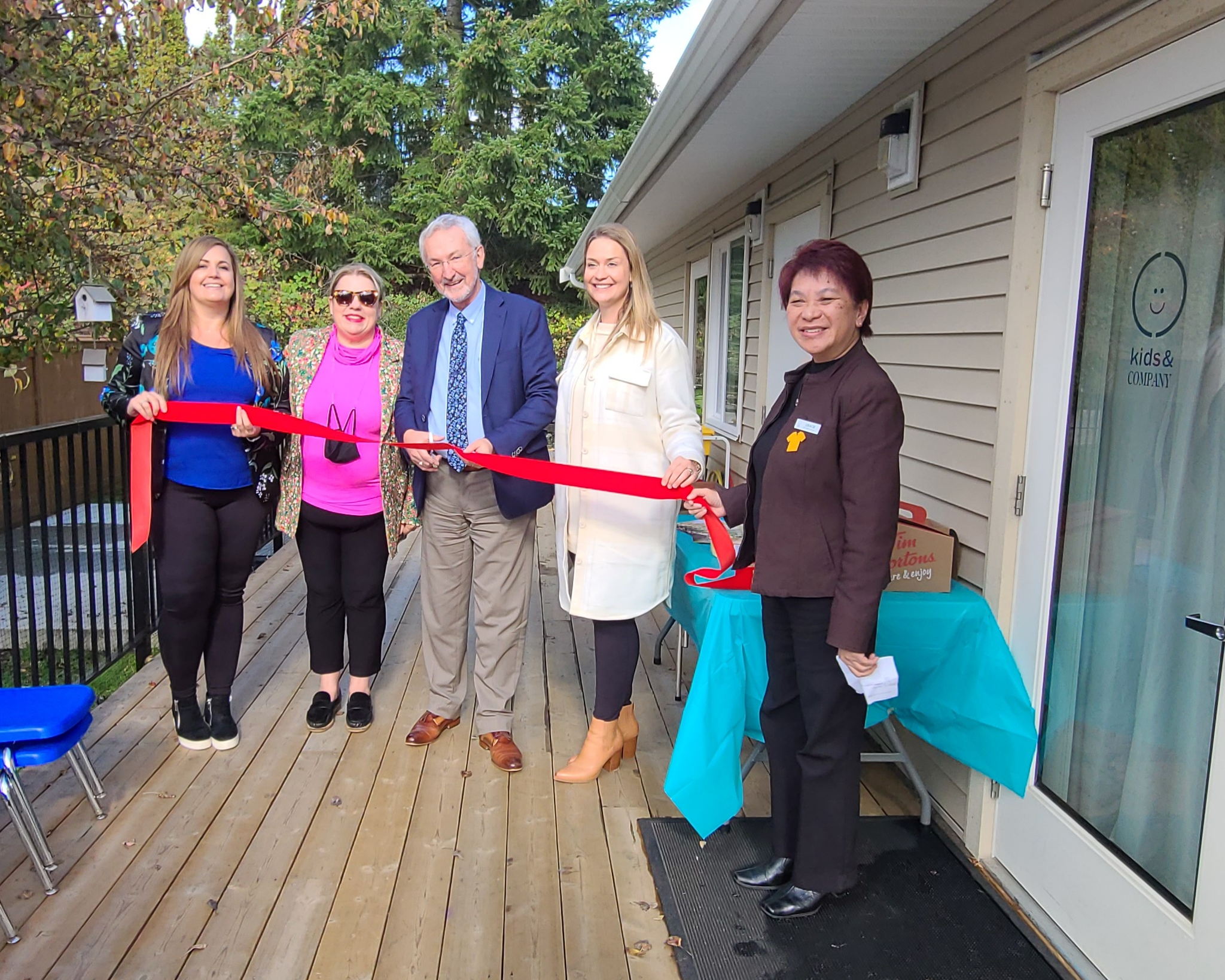 Nanaimo, BC—Kids & Company, the leading provider of corporate-sponsored child care in Canada, has launched the first child care partnership for women engaging in recovery at EHN Canada's Edgewood Treatment Centre, a mental health and addiction treatment facility in Nanaimo, B.C. The pilot program between Kids & Company and Edgewood Treatment Centre began in early March 2021 and will run for the next 10 years minimum.
The partnership consists of Kids & Company having on-site child care available for the women who are undergoing inpatient treatment at Edgewood Treatment Centre. The Moms and Kids Treatment Program is designed to foster healthy relationships between mothers and their children while they commence their healing journey by creating a safe and supportive environment for both children and mothers to thrive. There are three spaces available at any given time in the program. Mothers and their children cohabitate, with supportive supervision, that allow for mother-child bonding and learning of new parenting strategies and techniques. The childcare support allows women the time to focus on their healing, while their children receive excellent care throughout the day. 
"Kids & Company is honoured to create a program with Edgewood Treatment Centre that will help women heal while ensuring their children are safe and nearby," Kids & Company CEO and founder Victoria Sopik said. "As a mother of eight children, I know that it takes a village. I am thrilled to be able to be that village to the women at Edgewood who are caring for themselves so that they can be better moms."
Clinical studies show that the model of having mothers and children reside together during treatment increases the mother's stay in treatment and reduces her depression levels and increases her self-esteem. Women who reside with their children during treatment are five times more likely to receive custody of their children by the end of treatment. 
"Neither motherhood nor addiction treatment are easy — and these women are doing both. Our partnership with Kids & Company allows us to make these two challenges more manageable," said Dr. Christina Basedow, Edgewood's Executive Director. "We believe that incorporating child care, parenting strategies, and new family systems skills into these women's healing journey will allow them and their families to thrive once they complete their treatment at Edgewood." 
Open House: Monday, October 18, 2021
Due to Covid-19, we are hosting an outdoors open house format.
Open House Monday, October 18, 2021 with Ribbon Cutting Ceremony and remarks from Nanaimo Mayor Leonard Krog beginning at 1:00pm
Program overview and brief information on Edgewood treatment process and Edgewood X Kids & Company Partnership
Program Q&A 
If you are interested in attending the ribbon cutting or open house, please email [email protected] 
About Kids & Company
Kids & Company, a proudly Canadian company, works directly with family-oriented corporations to develop progressive child care options that help address employees' work-life balance and productivity. By partnering with Kids & Company, top-tier companies from a variety of industry sectors are able to add child-care assistance, including guaranteed full-time, part-time and emergency back-up care, and elder care to their suite of employee benefits. For more information, visit www.kidsandcompany.com.
About EHN Canada
EHN Canada is the nation's largest private network of industry-leading mental health, trauma, and addiction treatment facilities, each with a passion for providing quality treatment for Canadians. We are committed to both caring for our patients and supporting their loved ones. With over 100 years of collective experience, our inpatient, outpatient, and online programs are offered across the country, providing essential compassionate care to patients wherever they are. For more information, visit www.ehncanada.com. 
 ​ ​ ​ ​