Kids & Company Celebrates 20 Years of Redefining Care in Canada and US
A Families-First Approach Drives Growth and Innovation for Trusted Brand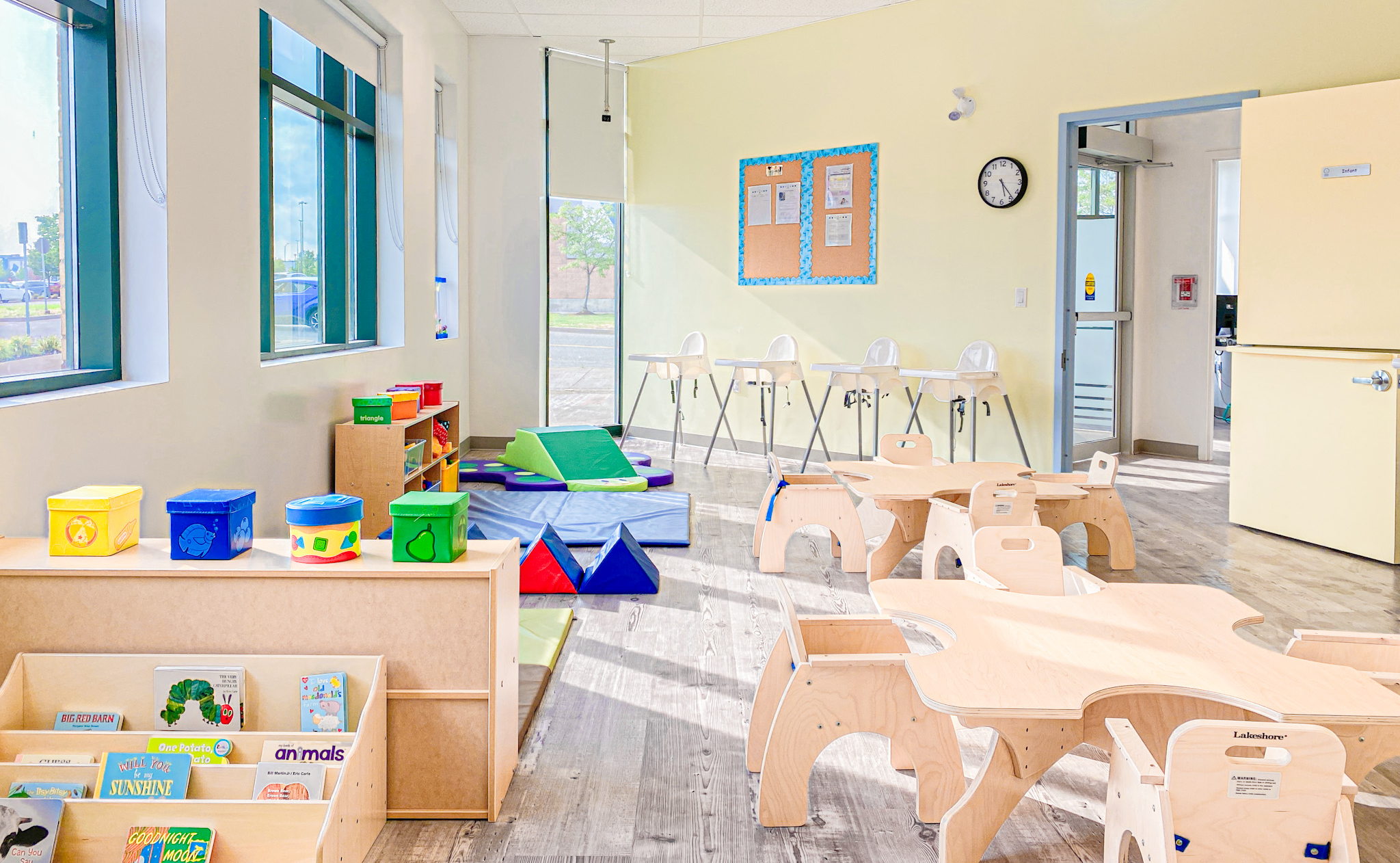 Kids & Company, Canada's most innovative child care provider, is today celebrating 20 years of redefining the child care experience for families. Nearly two years into a global pandemic—amid rapid changes to where and how people do their jobs— the company continues to pioneer new solutions to meet parents' evolving needs.
Kids & Company (kidsandcompany.com) started in 2002, when Victoria Sopik (a mother of eight) and Jennifer Nashmi (a mother of three) opened a single location in downtown Toronto, with four employees and a single corporate client. The initial focus was on back-up care, servicing parents who found themselves in unexpected pinches, but they soon saw the opportunity in expanding to offer a broader range of truly flexible, quality child care. Growth quickly followed. Today, Kids & Company has 110 centres in 44 cities across Canada and in two U.S. states. To date, the company has served more than 100,000 families and partnered with more than 200 corporations, and earned Platinum status in the elite Canada's Best Managed Companies program. 
Sopik and Nashmi launched Kids & Company with a deceptively simple premise: That parents desperately needed stress-free child care options. As the company has expanded in size and scope, that commitment has not only strengthened—it has also fuelled an array of industry-leading innovations.
"We really had to summon all our courage when we started Kids & Company. We had no special financing, no corporate connections, no staff and no track record. We started and grew it organically, one child and family at a time," said Co-founder and CFO, Jennifer Nashmi, attributing the company's growth to its adaptability: "My philosophy has always been that we are here to serve our families and that means that when their needs change, our offering must change as well in order to serve them as best we can." 
"As we celebrate 20 years of Kids & Company, we're so proud to have grown with the families we serve," said Victoria Sopik, Co-founder and CEO. "Our deep understanding of parents' needs made us unique in 2002, and it has been both our competitive advantage and our North Star ever since, as we've built a trusted brand, a highly-engaged workplace and a world-class management team." 
The list of Kids & Company innovations over the last 20 years is longer than a toddler's rambling story, but several milestones stand out. Here are 20 highlights:
Families-first philosophy: Kids & Company was built on a commitment to the care needs of parents—whatever those needs may be—and that has never wavered. 
A new corporate model: Kids & Company pioneered a new business model centered on corporate partnerships, in which employers guarantee availability and/or subsidize employees' child care—win-win arrangement that decreases absenteeism, increases engagement and benefits more than 200 organizations today.
Professional care: The company has always treated child care as the profession it should be, establishing and maintaining an unrelenting commitment to well-trained and equipped educators, premium facilities and proven curriculum approaches. Today, Kids & Company employs more than 2,000 educators.
Flexibility: Not everyone works nine-to-five, Monday-to-Friday. That's why the company has never enforced rigid full-time plans; today, it offers part-time schedules, extended hours and occasional care on evenings and weekends. And it does not charge late fees, eliminating innumerable panicked rush-hour commutes. As the company added new centres in major cities, it unlocked a new level of convenience for parents: Kids & Company parents can enroll kids in different locations on different days, to accommodate wherever they happen to be working.
Back-up care for all: Kids & Company pioneered The Back-up Program to assist any working parents or guardian when regular child-care arrangements fall through—a sick caregiver, a closed facility, a school break—meaning that when the unexpected happens, kids have a safe and fun place to go. 
Kindergarten options: Kids & Company centres offer Kindergarten programming that goes above and beyond school board curriculums, with smaller class sizes, real-time classroom updates, developmental assessment reporting, before- and after-school care (with coverage from 7:00 a.m. to 6:00 p.m. and extended hours options available), and hot meals—eliminating the daily scramble to prepare brown-bag lunches.
Relief for new parents: Parental leave can be exhausting for even the most energetic grown-up. With their wellness in mind, Kids & Company developed the We've Got You package, a flexible and affordable one-time package that allows at-home parents 20 three-hour care shifts. Forget that onesie—this is the gift new parents need! (This offering has been paused during COVID, but will return once the pandemic ends.) 
Live feeds: No need for curious parents to guess what their kiddos are up to. One of Kids & Company's first initiatives was to launch DaycareWebWatch, providing a secure, real-time video feed into classrooms that parents can check throughout the day. 
There's an app for that: Kids & Company was also an early adopter of technology, keeping parents connected with their children's daily activities long before this became industry standard. Today, parents get access to a mobile app and website, adding extra visibility into a child's day and providing detailed daily reports—complete with images—and optional push notifications for activities, naps, meals and more. 
Compassionate co-location: In 2021, Kids & Company launched the first child-care partnership for women engaging in recovery at EHN Canada's Edgewood Treatment Centre, a mental health and addiction treatment facility in Nanaimo, B.C. This pilot program is meant to foster healthy relationships between mothers and their children while they commence their healing journeys. 
Services for the whole family: Employer-backed plans include a series of extras to improve all aspects of family life. To supplement the curriculum for school-aged children, Kids & Company forged a partnership with TutorBright, a virtual tutoring provider that focuses on raising student grades and self-confidence. Recognizing the challenges aging loved ones can present to busy families, in 2007 Kids & Company began adding elder-care services to enhanced corporate memberships. The company has since partnered with organizations like Bayshore HealthCare and AGTA Home Health Care to deliver customized care plans that enhance the quality of life, dignity and independence of older individuals and their families. The company even offers Doggy Daycare, to tend to fur babies when family life gets busy.
A kitchen dedicated to quality: The knowledge that growing minds need good food fed the 2013 opening of the first Kidco Kitchen. Every day, its chefs produce fresh, from-scratch meals and snacks to satisfy hungry kids, using local ingredients and no additives, preservatives or artificial flavours or colours. To date, Kidco Kitchen team has created more than 240 unique, kid-friendly recipes, ranging from Chitty Chitty Squashy Chili to Swishy Swedish Meatballs to Watermelon Party Pizza. Kids & Company today operates 28 Kidco Kitchens, which produce top-quality lunches and snacks for 10,000 kids every day. In a given year, they serve two million lunches—which translates to 185,000 apples, 228,375 litres of milk and zero parental worries about rumbly tummies. 
No surprises: Different kids have different dietary needs, whether due to allergies, intolerances or just plain picky eaters. That's why Kids & Company adopted a surprise-free approach to Kidco Kitchen menus, sharing all nutritional information available online and posting every day's snacks and hot lunches ahead of time. 
Development while dining: Kidco Kitchen meals are designed to be served family style, which empowers children to make their own food choices and creates pride of ownership in the resulting decisions. It also encourages socialization and fine motor skill development. (This approach has been paused during COVID, but will return once the pandemic ends.) 
Events and workshops: Learning extends far beyond the classroom, which is why Kids & Company started offering families complimentary access to workshops, webinars and fun events—all designed to improve family life. 
Exclusive member perks: Kids & Company families get exclusive access to special offers and deals on a curated range of enriching activities, quality services and coveted products from such brands as Love Child Organics, mini mioche, and Mastermind Toys.
Free co-working: The company launched Kidco Work in 2019, a new model of co-working centres in select cities. These sites provide quiet—and free—spaces (complete with designated nursing areas) for Kids & Company parents to work in the same building where their infants, toddlers and preschoolers receive care.
Removing barriers to employment: Recognizing the vital importance of child-care in breaking cycles of poverty, Kids & Company has participated in a range of back-to-work programs to ease the transition of women entering, or returning to, the workforce. Through the Women Gaining Ground program—a joint effort with the United Way and CIBC—Kids & Company provided free child-care to women participating in programs to forge brighter career paths.
At home assistance: In 2020, launched Kidco at Home, an expert-developed suite of activities, trips and tricks to help parents and children successfully navigate unexpected time at home. 
Community support: From day one, Kids & Company had a commitment to giving back. Today, it contributes funds and in-kind donations to several women- and children-focused charities and non-profits, such as CIBC Run For The Cure and Big Brothers Big Sisters, and their charity of choice—Starlight Children's Foundation® Canada, as well as local Children's Aid Societies, hospitals and holiday food and toy drives. ​ Kids & Company has also provided complimentary child-care services to women in distress situations...
Kids & Company will be marking its 20th anniversary with several events throughout 2022, including telling stories of its groundbreaking work and the families it serves on social media and through virtual and in-person events.
"To this day, I have never said 'no' to a parent in need," said Victoria Sopik. "Families can trust Kids & Company to be there when, and how, they need us. That hasn't changed in 20 years. And it won't change as we continue to grow."